Having to work from home due to the current COVID-19 Outbreak?
Here's some tips and tricks to maintain productivity and sanity.
Unless you have been hiding in a cave for the past few months, you have undoubtedly seen information about Coronavirus over every single media outlet imaginable.
With the number of cases continuing to rise within the UK, the government and medical officials have released advice on how to prevent catching the virus and what to do if you have been infected, other than washing your hands and practicing extensive hygiene precautions, officials also recommend that if you are exhibiting any symptoms or feel unwell to self-isolate and for others to start practicing social distancing by working from home.
For some working from home is nothing new, in fact data from ONS Labour Force Survey states that over 1.5 million people in the UK work from home as part of their main job, while many others will cite working from home being a key benefit in their company. Especially as working from home even just a few days a week can provide much needed respite from commuting and flexibility for appointments.
Although for those unaccustomed to the practice, especially for an extended period such as the 2-week self-isolation, some may have trouble maintaining focus in a different work environment.
However below are some tips and tricks to help maintain productivity and sanity!
Although please bear in mind with the cases of COVID-19 escalating that you please adhere to the governments recommended protocol.
Communicating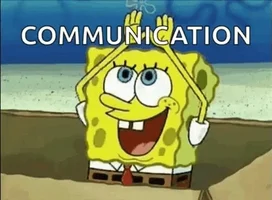 Although the act of self-isolation will feel like you've been quarantined in a bubble, kept away from the outside world and any form of social activity. It doesn't mean that you must ban every form of communication.
If anything, if there is a chance you can work during this time period be sure to check in regularly with your team, via phone calls, chatting apps such as Microsoft Teams, Slack or even your team chat group on WhatsApp, at the very least be sure to check in via email and see how things are going on with other colleagues. Although be careful as it could be an easy way to lose focus, so try and keep the chat primarily work related if you are expected to work from home.
Holding web meetings can also be beneficial as you can share desktops and show your work to others, it is a great way to engage and collaborate on any outstanding projects.
Stability and Security
Despite working from home, it is vital to maintain security and stability, much like you would in any normal office environment.
Ensure that you have a stable internet connection, last thing you would want to do is to lose any hard work you have done due to the connection dropping out.
One common pitfall is not checking that your home broadband provide allows you to connect to a VPN or not, as this can often vary between providers, packages and areas.
VPN's and/or remote desktop software are commonplace now for anyone who works remotely to ensure that no sensitive information can be intercepted by hackers and that users can access the network and any shared information easily.
If your internet connection at all seems a bit temperamental it could be worth investing in a new router or use a mobile hotspot (such as a mobile phone) to guarantee that you can still have access.
One of the easiest ways to communicate, share and collaborate on information effectively and securely within your organisation is to utilise software or apps such as Microsoft teams (which is currently offering a 6 month free trial during the COVID-19 outbreak) or ones such as Trello or Slack, which allows you to chat, assign tasks, share documents and keep track of progress and workflow on all projects.
Teams also allows you to set up web meetings, share your desktop and can be used by managers and administrators to share messages across the whole business.
If you are using an app such as Microsoft Teams whilst self-isolating just be sure to keep your status updated for your availability, just to ensure your colleagues know when you are available.
FOCUS
So, you have all your equipment and the capability of working from home, but maintaining focus on your workload is just as essential.
Here are some tips below to help:
To-do lists and task lists – This will help you keep track of what tasks to prioritise and what you need to ensure gets done during your time working from home. It will also help make things less stressful by decluttering your brain. There are a variety of different ways to go about this by using apps such as Microsoft planner on Teams (so the rest of your department can view what you're working on), Todoist or even just use some paper and a pen.
Keep to a schedule – split out your morning and afternoons into what you want to achieve, and use this combined with your to do list, you can also allot time to certain tasks within Microsoft or through certain apps and use alarms as reminders to keep you on track.
Use apps to help you focus – apps such as toggl will allow you to set a stopwatch for each task you work on, it comes highly recommended from many freelancers as a way to see how much time they need to bill clients for and for which tasks, but it will help you to prevent yourself from getting distracted. Other apps such as forest will stop you from getting distracted by your mobile phone or social media but rewarding you for not unlocking your mobile.
Limit distractions such as pets, tv, chores, mobile usage, random web browsing – make sure you limit any forms of distraction, have a dedicated space or room for you to do work so you don't get tempted by things such as Netflix. Even being just browsing on your work laptop can lead to distraction, so try and be conscious and aware of time. This is where setting alarms and notifications on tasks will come into use.
Listen to music – Many studies have shown that by listening to the right kind of music you can boost productivity and focus. As a result, music for studying and working has gained a lot of popularity over the past few years, and it is now a dedicated genre on Spotify, allowing you to get into the zone when working.
Food and water – Although headaches are a common symptom of dehydration, loss of focus and fatigue are often overlooked. Ensure you always stay hydrated by keeping a large bottle or glass of water next to you, this is a good habit to have, even more so if you are unwell. Another easy way to get side-tracked is by cooking lengthy meals, or to go completely the other way and have a Deliveroo feast, try to eat little and often when working, stick to fruit and other healthy forms of nutrition and it will help prevent you from feeling sluggish and lethargic. And if you do fancy a large meal, stick to your normal lunchtime slot so that it doesn't interfere with work.
Go on a media diet – Whilst it's wise to stay up to date about information on the Coronavirus, it can negatively impact your mental state if you are constantly bombarded with information. So, try to keep exposure limited to the essential news.
Take a break occasionally – Be sure to still keep utilising breaks such as your lunch break and go outside and get some fresh air, self-isolating doesn't prevent you from leaving the house and it is vital to make sure you get some fresh air and exercise! Just make sure you limit any contact with others.
So, remember if you are working from home, stay focused, stay healthy and stay in contact!
 If you are unwell please see the recommended NHS course of action to help prevent further spread and risk to others. Which you can view here: https://www.nhs.uk/conditions/coronavirus-covid-19/self-isolation-advice/